CEO's Message
As a CEO of The Company my thoughts go back to early 2008 where we had considerable downfall in garment industry which we were completed think about value added innovative products. As a result of that we manage to get our first order for 10 pcs of medical slings from one of USA Company.
After 10 years I am proud say our company is going to right direction with right strategies during last 10 years our sales are been increased 520 million Lkr per year from 45 million .Presently we are exporting our medical slings to seven countries directly and 11 countries through our distributors also among them world number one hospitals are there (Jon Hopkinson's in USA and NHS trust UK).
Rhino consultants started its Operation On 2008 April with 15 employees and one overseas buyer. During last 10 years our achievements are remarkable. Today we are working with ten buyers and having 215 employees also we are FDA (Food and drugs Administration in USA) approved supplier in health care market also we are ISO 9001 :2015 certified company.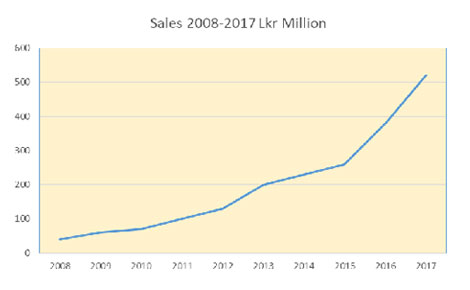 Today we have our own brands call Poly wave, three years back and our brand strategy was competitive price with more safety but first year Poly wave product demand was very very low after one year we change our strategy and add some value added services which is product liability insurance for all our products and also we made Product distribution partnership with leading Health care company call Lisclare Limited in UK for the exclusively distribution of Europe market for the Poly wave slings.
Presently our branded product sales represent 31 % of our sales. Today we are the only branded medical sling supplier in SAARC region.
Initially our value addition percentage in sri Lanka was bit law 20%-30% and today our value addition from Sri Lanka is 52% and our target is to increase our value addition to 60% .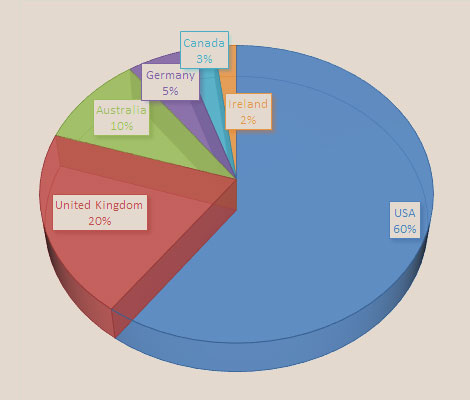 Today mainly we are focusing to be a more environment friendly company as such we are in the process of Making environmentally friendly bio gradable products where our disposable products range now we are use bio gradable fabric, also we stop repacking process in customer end now and we do final packing up to end users level which occurred additional cost and responsibility this process save lot of material wastage.
One Of the Key reasons for our success is continuous product development based on the customer demands and market trends, this is explained in R & D area of the report.
To upgrade our production unit to achieve 100 millions sales per month
Our branded product sale increase to 50%
Increase value added percentage to 60 % in sri Lanka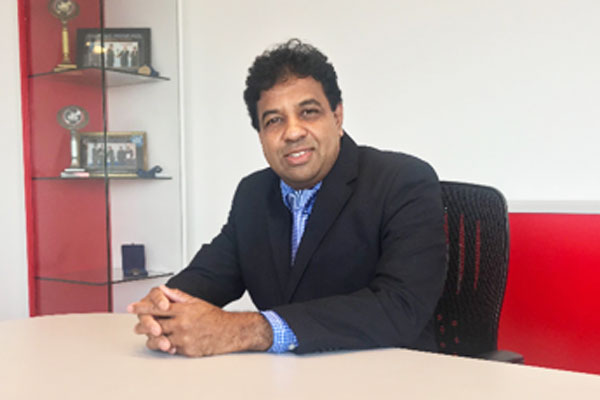 Nishantha Weerasinghe
CEO
Rhino Consultants & Facilitators (Pvt) Limited.
Director's Message
The Constant challenge for Success.
We are all challenged in the business world. We all want to be part of a team that leaves a legacy and is remembered for years on what we have accomplished. At Rhino, I am proud to be part of an excellent team that strives on reaching this success and greatness.
Based upon its management philosophy, Rhino Consultants and Facilitators is committed to creating new and progressive approaches to its operations and services and contributing to the development of the customers and end users.
People: Our Most Important Asset
The most valuable asset of our company is the personnel. We nurture the careers of the employees, while depending on their skills and potential. Our goal is to make sure the employees have opportunities to prosper and succeed.
Create Value
We seek to maximize the corporate values and profits while trying to meet the expectations of our shareholders, customers, suppliers, communities and employees.
Commitment to Quality
We pursue highest qualities for our products, services and operations to attain the highest levels of customer satisfaction and social value.
Technology Innovation Makes a Difference
We keep abreast of new and emerging technologies and continue to innovate.
Contribution to Communities and the Environment
We contribute to the welfare of communities and build a most trusted company.
As a result, Rhino has established a history for developing and Manufacturing some of the highest quality products in Patient Moving and handling sector in Global market.
Our success would not be possible without the contribution of our customers and dedicated employees who have shared in our incredible journey thus far.
Thank you for taking the time to visit the our website.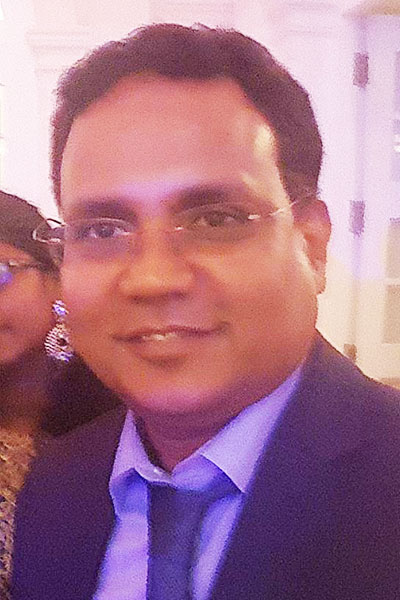 Sureshkumar Suppiah
Director/Shareholder
Rhino Consultants & Facilitators (Pvt) Limited.